Introduction
The equipment is suitable for all kinds of the outer surface of the work piece cleaning, such as wave solder pallets, reflow soldering tray, condenser cleaning, printing scraper, machine parts surface flux, clean oil, dust etc. Integrated use of artifacts in the rotating basket by high pressure spray cleaning, high pressure spray rinse, high-pressure wind shear and large flow fan hot air drying technology, guarantee the cleaning effect.
Features
1.One button operation ,Automatic completes the whole cleaning process,Auo add and discharge clean and rinse liquid .
2.Intergrated the function of cleaning,rinsing and drying ,
3.Tooling & fixtures cleaned can be used directly to next process , the cleaning performance is perfect .
4.Spray pressure adjustable ,cleaning in 720 degree directions no blind angle .
5.High loading capacity ,saving labor
6.High -performance rinsing and liquid circulating filtration system ,cleaning spray system in the airtight chamber ,and keep the cleaning agent life longer ,save cost. 
7.Equipment running with low energy consumption, low noise, no pollution, energy save and environmental protection, the whole structure with stainless steel .
Specification
Model

SM-8400NL

 

Dimension

 2080*1600*1680mm

Clean Basket diameter

1200mm

 

Part Max height

600mm

 

Basket loading

100 KG

 

Spraying pressure

5-8 KG

 

Power

27KW

 

Volt/Freq

380V/50HZ

 

Recommend clean agent

Water-based clean agent

 
 Cleaning Effect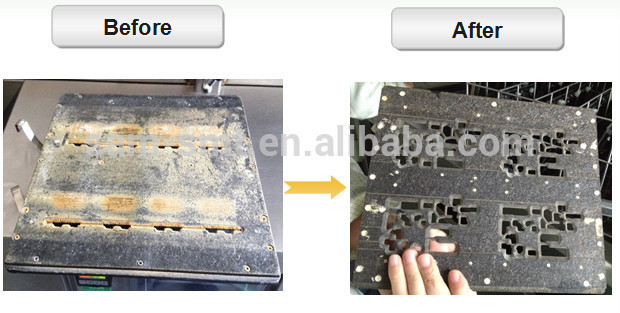 Machine working video 
Other pictures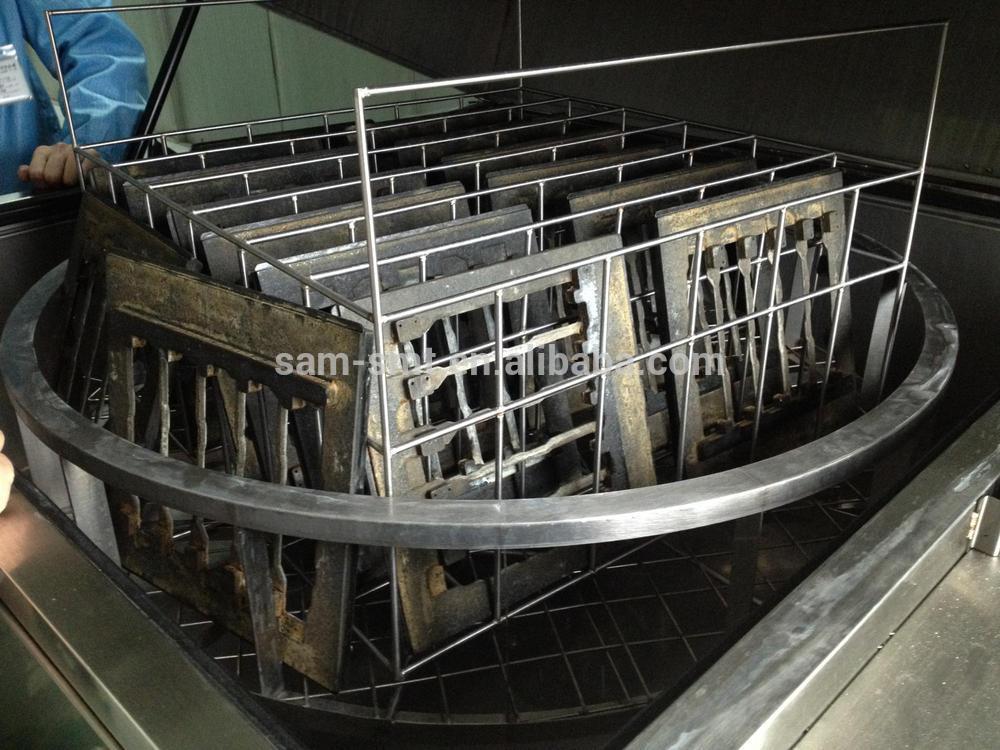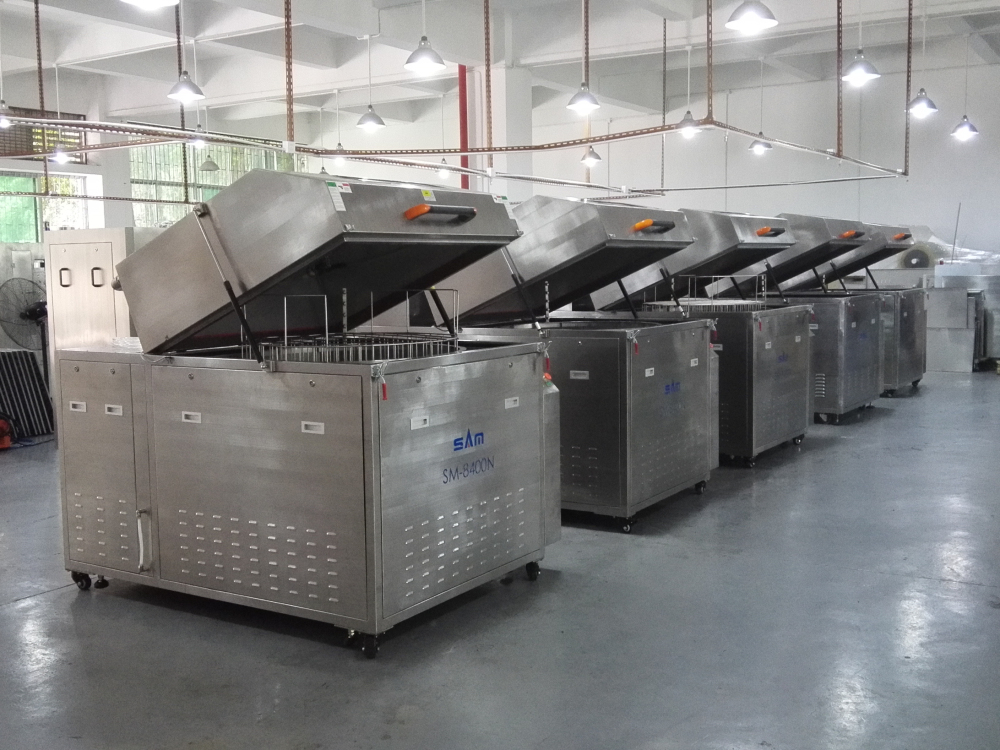 Packaging & Shipping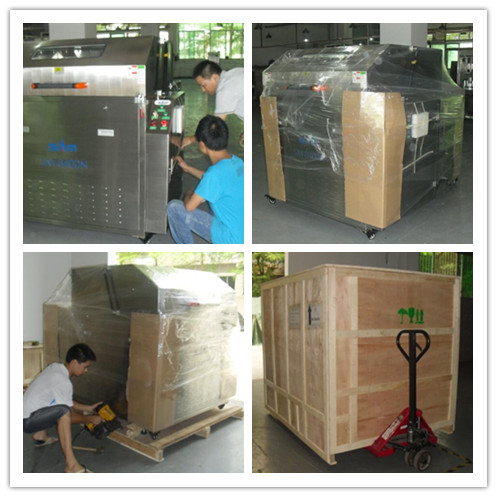 Plywood case for export 
Our Factory 
 Our Exhibition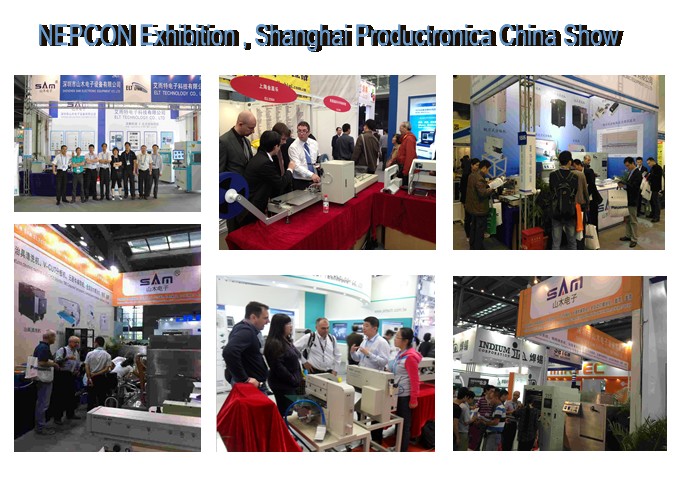 Honor Customer