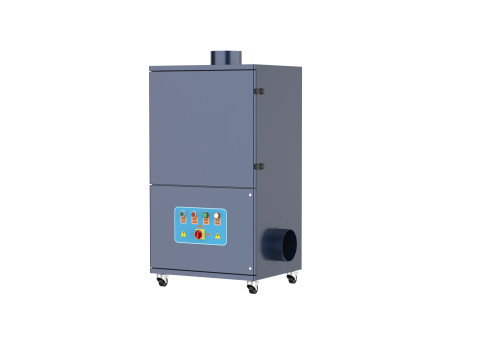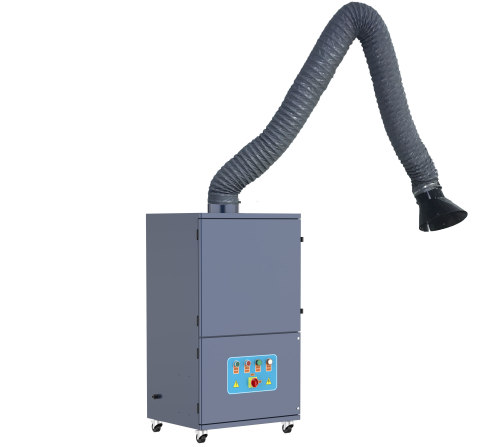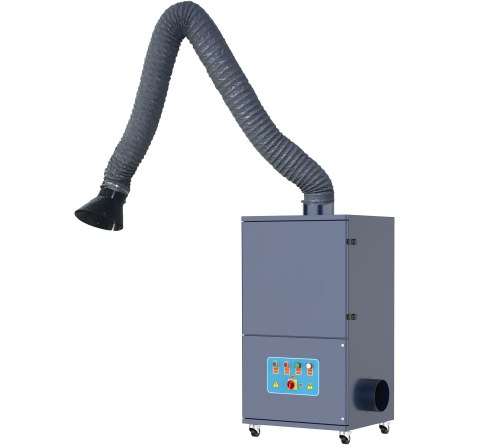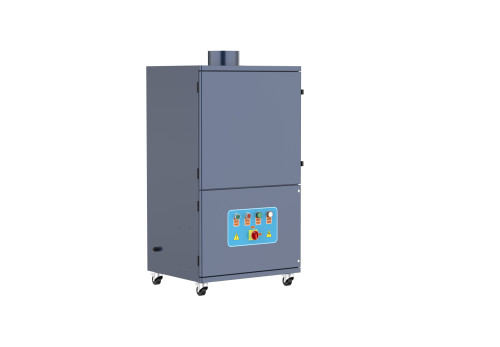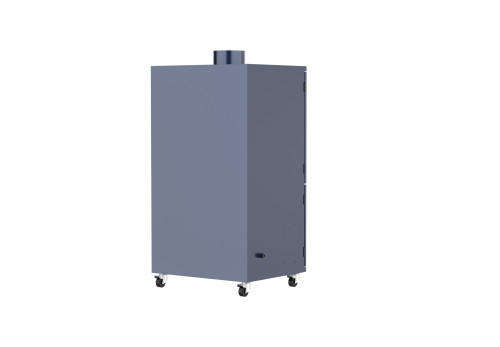 SM-DH1100 Smoke Purify Machine
Description
Application:
All kinds of welding operations (arc welding, argon arc welding, CO2 gas shielded welding, MAG welding, gas fusioncutting, and other special welding operations, etc.), the equipment can also beused for grinding, grinding, polishing, drilling, thermal processing, cuttingand crushing, stone processing, powder packaging The collection andpurification of floating dust and smoke generated by various working conditionssuch as mixed processing are widely used in automobile manufacturing,shipbuilding, mechanical processing, hardware manufacturing, welding training,schools and other industries.
The appearance is simple and elegant.Integrated design of fuselage, all metal chassis structure, high-qualitycold-rolled steel plate electrostatic spray process, durable;
The humanized operation panel is moreclassic and exquisite, full of scientific and technological content, which isrefreshing;
The universal suction arm of Swedennitiman is standard, easy to stretch, 360 ° Hover freely;
Using AC motor and built-in controller,the performance and quality are more guaranteed;
The wind wheel adopts eddy currentbackward design and special alloy material to effectively prevent the windwheel from being corroded. The unique dynamic balance correction technologymakes the wind turbine run more stable and reliable;
Adopt multiple filtration design.Filter layer by layer to ensure that the harmful dust is filtered morethoroughly. The highest purification rate is 99%;
Filter quick removal design, modulardesign, efficient and convenient installation, layer by layer protection. Thefilter of each layer can be replaced separately, so the service life of thefilter is longer and the replacement cost is lower.
Pass CE certification (CertificateNo.: ast-2016080001emc / ast-2016080001LVD)
Pass the pony certification (CertificateNo.: mdbrjc0u01615555)
Design standard: indoor air qualitystandard, gb21551.1-2008, GB / T 18801.
Specification
| | |
| --- | --- |
| Dimension(mm) | 600*500*1180(H) |
| Power input | AC220V 50Hz |
| Power | 1000W |
| Flow | Max 1200m³/h |
| Filtration | Max 0.3μm 99.9% |
| Noise | <75dB |
| Wind pressure | 2800Pa(inner) |
| Air inlet and outlet | φ160mm |
| Weight | 90kg |